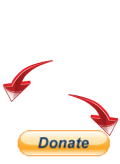 All rights reserved. Copyright 2012 - 2013 Christopher J. Nicholas

Journey 2

October 14th 2012 - Till complete
Status: In progress
Date
City
Distance
Link
Oct. 14, 2012
Portland, ME
0
Oct. 15, 2012
Kennebunk, ME
25.9
Oct. 16, 2012
Portsmouth, NH
29.2
Oct. 17, 2012
Georgetown, MA
27.9
Oct. 18, 2012
Boston, MA
26.6
Oct. 19, 2012
Foxboro, MA
30.4
Oct. 20, 2012
North Kingstown, RI
37.4
Oct. 21, 2012
Providence, RI
20.1
Oct. 22, 2012
Charlestown, RI
23.2
Oct. 23, 2012
East Lyme, CT
33
Oct. 24, 2012
North Branford, CT
35.2
Oct. 25, 2012
Bridgeport, CT
27.9
Oct. 26, 2012
Rye Town, NY
31.7
Oct. 27, 2012
Harlem, NY
21.5
Oct. 28, 2012
Manhattan, NY
9.5
Oct. 29, 2012
Manhattan, NY
0
Oct. 30, 2012
Manhattan, NY
0
Oct. 31, 2012
Manhattan, NY
0
Nov. 01, 2012
New Brunswick, NJ
32.8
Nov. 02, 2012
Levittown, PA
35.2
Nov. 03, 2012
Philadelphia, PA
32.9
Nov. 04, 2012
Elkton, MD
32.8
Nov. 05, 2012
Forest Hill, MD
37.7
Nov. 06, 2012
Baltimore, MD
24.6
Nov. 07, 2012
Washington, DC
36.2
Nov. 08, 2012
Washington, DC
0
Nov. 09, 2012
Dale City, VA
32.7
Nov. 10, 2012
Fredricksburg, VA
27.1
Nov. 11, 2012
Ruther Glen, VA
28.8
Nov. 12, 2012
Ruther Glen, VA
0
Nov. 13, 2012
Richmond, VA
28
Nov. 14, 2012
Petersburg, VA
38.9
Nov. 15, 2012
Emporia, VA
34.1
Nov. 16, 2012
Roanoke Rapids, NC
26.4
Nov. 17, 2012
Roanoke Rapids, NC
0
Nov. 18, 2012
Nashville, NC
37
Nov. 19, 2012
Wilson, NC
21.2
Nov. 20, 2012
Goldsboro, NC
43.3
Nov. 21, 2012
Warsaw, NC
32.6
Nov. 22, 2012
Burgaw, NC
34.1
Nov. 23, 2012
Wilmington, NC
23.9
Nov. 24, 2012
Wilmington, NC
0
Nov. 25, 2012
Wilmington, NC
0
Nov. 26, 2012
Wilmington, NC
0
Nov. 27, 2012
Wilmington, NC
0
Nov. 28, 2012
Wilmington, NC
0
Nov. 29, 2012
Wilmington, NC
0
Nov. 30, 2012
Wilmington, NC
0
Dec. 01, 2012
Wilmington, NC
0
Dec. 02, 2012
Oak Island, NC
37.8
Dec. 03, 2012
Oak Island, NC
0
Dec. 04, 2012
Little River, SC
36.5
Dec. 05, 2012
Garden City, SC
33.5
Dec. 06, 2012
Georgetown, SC
39
Dec. 08, 2012
Charleston, SC
38.5
Dec. 09, 2012
Charelston, SC
0
Dec. 10, 2012
Yemassee, SC
65.4
Dec. 11, 2012
Savannah, GA
43.6
Dec. 12, 2012
Savannah, GA
0
Dec. 13, 2012
Savannah, GA
0
Dec. 14, 2012
Darien, GA
55.0
Dec. 15, 2012
Brunswick, GA
31.9
Dec. 16, 2012
Woodbine, GA
41.9
Dec. 17, 2012
Jacksonville, FL
36.5
Dec. 18, 2012
Palm Valley, FL
35.9
Dec. 19, 2012
Palm Valley, FL
0
Dec. 20, 2012
Palm Coast, FL
41.2
Dec. 21, 2012
Daytona Beach, FL
36.1
Dec. 22, 2012
Orlando, FL
63.4
Dec. 23, 2012
Melbourne, FL
70.9
Dec. 24, 2012
Melbourne, FL
0
Dec. 25, 2012
Vero Beach, FL
36.4
Dec. 26, 2012
West Palm Beach, FL
73.0
Dec. 27, 2012
Hollywood, FL
54
Dec. 28, 2012
Miami, FL
19
Dec. 29, 2012
Miami, FL
0
Dec. 30, 2012
Florida City, FL
31.2
Dec. 31, 2012
Marathon, FL
72.4
Jan. 01, 2013
Key West, FL
56
Jan. 02, 2013
Key West, FL
0
Jan. 03, 2013
Marathon, FL
56
Jan. 04, 2013
Key Largo, FL
43.6
Jan. 05, 2013
Miami, FL
60.1
Jan. 06, 2013
Ever Glades City, FL
80.7
Jan. 07, 2013
Naples, FL
35.8
Jan. 08, 2013
Ft. Myers, FL
37.9
Jan. 09, 2013
Sarasota, FL
73.7
Jan. 10, 2013
Sarasota, FL
0
Jan. 11, 2013
Tampa, FL
54.3
Jan. 12, 2013
Tampa, FL
0
Jan. 13, 2013
Tampa, FL
0
Jan. 14, 2013
Spring Hill, FL
50
Jan. 15, 2013
Crystal River, FL
37.4
Jan. 16, 2013
Chiefland, FL
46.2
Jan. 17, 2013
Chiefland, FL
0
Jan. 18, 2013
Perry. FL
68.3
Jan. 19, 2013
Tallahassee, FL
58.3
Jan. 20, 2013
Tallahassee, FL
0
Jan. 21, 2013
Panama City, FL
96.8
Jan. 22, 2013
Pensacola, FL
105
Jan. 23, 2013
Mobile, AL
66.8
Jan. 24, 2013
Gulfport, MS
77.7
Jan. 25, 2013
New Orleans, LA
34.3
Feb. 04, 2013
Laplace, LA
27.3
Feb. 05, 2013
Prairieville, LA
34.3
Feb. 06, 2013
Erwinville, LA
35.6
Feb. 07, 2013
Opelousas, LA
41.9
Feb. 08, 2013
Rayne, LA
26.1
Feb. 09, 2013
Jennings, LA
29.1
Feb. 10, 2013
Lake Charles, LA
34
Feb. 11, 2013
Vinton, LA
26.2
Feb. 12, 2013
Beaumont, TX
37.6
Feb. 13, 2013
Liberty, TX
41.3
Feb. 14, 2013
Houston, TX
38.6
Feb. 15, 2013
Brookshire, TX
40.1
Feb. 16, 2013
Columbus, TX
40.9
Feb. 17, 2013
Flatonia, TX
33.2
Feb. 18, 2013
Luling, TX
34.3
Feb. 19, 2013
New Braunfels, TX
31.8
Feb. 20, 2013
Boerne, TX
43.8
Feb. 21, 2013
Kerrville, TX
41.9
Feb. 22, 2013
E. Junction, TX
37.3
Feb. 23, 2013
W. Juntion, TX
25.6
Feb. 24, 2013
Sonora, TX
42.3
Feb. 25, 2013
Ozona, TX
37.2
Feb. 26, 2013
Iraan, TX
51.1
Feb. 27, 2013
E. Fort Stockton, TX
26.4
Feb. 28, 2013
Fort Stockton, TX
38.5
Mar. 01, 2013
Balmorhea, TX
49.9
Mar. 02, 2013
E. Vanhorn, TX
49
Mar. 03, 2013
VanHorn, TX
20.3
Mar. 04, 2013
Sierra Blanca, TX
31.5
Mar. 05, 2013
Fort Hancock, TX
33.5
Mar. 06, 2013
Clint, TX
32.1
Mar. 07, 2013
El Paso, TX
29.3
Mar. 08, 2013
Las Cruces, NM
36.4
Mar. 09, 2013
E Deming, NM
38.7
Mar. 10, 2013
W. Deming, NM
38.9
Mar. 11, 2013
Lordsburg, NM
42.3
Mar. 12, 2013
San Simon, AZ
33.7
Mar. 13, 2013
Wilcox, AZ
39.7
Mar. 14, 2013
Benson, AZ
36.3
Mar. 15, 2013
Tucson, AZ
37.2
Mar. 16, 2013
Picacho, AZ
47.9
Mar. 17, 2013
Maricopa, AZ
44.8
Mar. 18, 2013
Gila Bend, AZ
38.3
Mar. 19, 2013
Dateland, AZ
48.2
Mar. 20, 2013
Tacna, AZ
29.1
Mar. 21, 2013
Yuma, AZ
38.1
Mar. 22, 2013
Winterhaven, CA
11.3
Mar. 23, 2013
Holtville, CA
40.7
Mar. 24, 2013
Ocotillo, CA
37.2
Mar. 25, 2013
Boulevard, CA
23.9
Mar. 26, 2013
Potrero, CA
24.8
Mar. 27, 2013
La Mesa, CA
33
Mar. 28, 2013
Carlsbad, CA
35.1
Mar. 29, 2013
Dana Point, CA
35.1
Mar. 30, 2013
Seal Beach, CA
30.4
Mar. 31, 2013
Santa Monica, CA
34.8
Apr. 01, 2013
Malibu, CA
23.8
Apr. 02, 2013
Ventura, CA
35.8
Apr. 03, 2013
Santa Barbara, CA
37
Apr. 04, 2013
Buellton, CA
36.9
Apr. 05, 2013
Santa Maria, CA
32.8
Apr. 06, 2013
San Luis Obispo, CA
30.7
Apr. 07, 2013
Cambria, CA
30.6
Apr. 08, 2013
S. Big Sur, CA
35.9
Apr. 09, 2013
N. Big Sur, CA
33.8
Apr. 10, 2013
Monterey, CA
29.7
Apr. 11, 2013
Watsonville, CA
29.3
Apr. 12, 2013
Boulder Creek, CA
32
Apr. 13, 2013
Palo Alto, CA
33.2
Apr. 14, 2013
San Fransisco, CA
34.5
Apr. 15, 2013
San Geronimo, CA
28.5
Apr. 16, 2013
Tomales, CA
29.1
Apr. 17, 2013
Jenner, CA
38.6
Apr. 18, 2013
Anchor Bay, CA
28.1
Apr. 19, 2013
Elk, CA
27.8
Apr. 20, 2013
Fort Bragg, CA
30.6
Apr. 21, 2013
Leggett, CA
38.3
Apr. 22, 2013
Miranda, CA
36.2
Apr. 23, 2013
Scotia, CA
28.7
Apr. 24, 2013
Eureka, CA
30.1
Apr. 25, 2013
Trinidad, CA
26
Apr. 26, 2013
Klamath, CA
34.3
Apr. 27, 2013
Smith River, CA
36.6
Apr. 28, 2013
Gold Beach, OR
37.3
Apr. 29, 2013
Port Orford, OR
28.7
Apr. 30, 2013
Bandon, OR
27.4
May. 01, 2013
Lakeside, OR
40
May. 02, 2013
Florence, OR
33.2
May. 03, 2013
Waldport, OR
32.3
May. 04, 2013
Lincoln City, OR
38.1
May. 05, 2013
Willamina, OR
36.8
May. 06, 2013
Newberg, OR
31.2
May. 07, 2013
Portland, OR
31.3
Total Miles:
6,354.9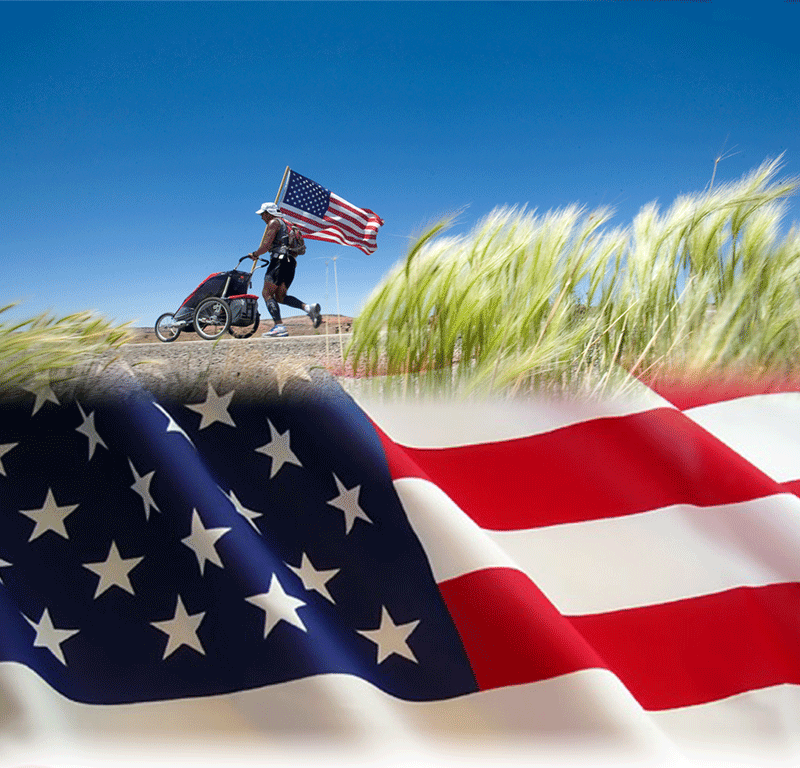 See where Chris ran in his first journey crossing the United States on foot and where he will cycle his second attempt. He is always looking for running or cycling partners to come out and put in a few miles with him, so if you see that he will be close to your town reach out to him.
If you have a place that he can stay and see that he is coming through your town please reach out to him as well.
Finally, if you are an educator at a school, Chris enjoys doing talks with schools throughout the country, just reach out to him and he will plan on being at your school to inspire the kids.
Ran across the U.S.
Washington D.C. to Santa Monica, CA in 88 Days
March 25th 2012 - June 20th 2012

Cycling across the U.S.
Portland, ME to Portland, OR in 210 Days
October 14th 2012 - Till completed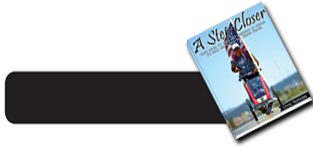 Journey 1

March 25th 2012 - June 20th 2012
Status: Complete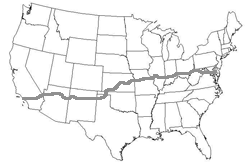 Date
City
Distance
Link
Mar. 25, 2012
Washington, D.C.
0
Mar. 26, 2012
Middleburg, VA
39.6
Mar. 27, 2012
Winchester, VA
37.9
Mar. 28, 2012
Romney, WV
36.3
Mar. 29, 2012
Bayard, WV
44
Mar. 30, 2012
Grafton, WV
43.9
Mar. 31, 2012
Salem, WV
33.3
Apr. 01, 2012
West Union, WV
14.2
Apr. 02, 2012
Rest Day
0
Apr. 03, 2012
Parkersburg, WV
41
Apr. 04, 2012
Athens, OH
38.6
Apr. 05, 2012
McArthur, OH
26.7
Apr. 06, 2012
Chillicothe, OH
31.7
Apr. 07, 2012
Rest Day
0
Apr. 08, 2012
Hillsboro, OH
38.3
Apr. 09, 2012
Cincinatti, OH
37.5
Apr. 10, 2012
Rest Day
0
Apr. 11, 2012
Lawrenceburg, IN
38.4
Apr. 12, 2012
North Vernon, IN
48.8
Apr. 13, 2012
Bedford, IN
50.9
Apr. 14, 2012
Odon, IN
36.5
Apr. 15, 2012
Rest Day
0
Apr. 16, 2012
Vicennes, IN
35.2
Apr. 17, 2012
Olney, IL
32.3
Apr. 18, 2012
Rest Day
0
Apr. 19, 2012
Salem, IL
49.5
Apr. 20, 2012
Carlyle, IL
23.5
Apr. 21, 2012
St. Louis, MO
49.8
Apr. 22, 2012
Rest Day
0
Apr. 23, 2012
Foristell, MO
46.6
Apr. 24, 2012
New Florence, MO
30.7
Apr. 25, 2012
Columbia, MO
51.1
Apr. 26, 2012
Rest Day
0
Apr. 27, 2012
Booneville, MO
25.3
Apr. 28, 2012
Concordia, MO
47.3
Apr. 29, 2012
Blue Springs, MO
40.2
Apr. 30, 2012
Rest Day
0
May. 01, 2012
Olathe, KS
35.7
May. 02, 2012
Ottawa, KS
34.6
May. 03, 2012
Lebo, Kansas
38.5
May. 04, 2012
Strong City, KS
39.3
May. 05, 2012
Peabody, KS
37.4
May. 06, 2012
Hutchinson, KS
53.7
May. 07, 2012
Rest Day
0
May. 08, 2012
Pratt, Kansas
56.4
May. 09, 2012
Rest Day
0
May. 10, 2012
Greensburg, KS
31
May. 11, 2012
Rest Day
0
May. 12, 2012
Meade, KS
63.7
May. 13, 2012
Liberal, KS
38.6
May. 14, 2012
Rest Day
0
May. 15, 2012
Guymon, OK
40.9
May. 16, 2012
Rest Day
0
May. 17, 2012
Stratford, TX
41.1
May. 18, 2012
Dalhart, TX
44.1
May. 19, 2012
Nara Visa, NM
65.1
May. 20, 2012
Tucumcari, NM
61.2
May. 21, 2012
Rest Day
0
May. 22, 2012
Santa Rosa, NM
59.6
May. 23, 2012
Rest Day
0
May. 24, 2012
Clines Corners, NM
56.9
May. 25, 2012
Moriarty, NM
26.7
May. 26, 2012
Albuquerque, NM
38.6
May. 27, 2012
Rest Day
0
May. 28, 2012
Laguna, NM
50.9
May. 29, 2012
Grants, NM
31.8
May. 30, 2012
Continental Divide, NM
35.9
May. 31, 2012
Gallup, NM
32.4
Jun. 01, 2012
Chambers, AZ
50.3
Jun. 02, 2012
Holbrook, AZ
59.4
Jun. 03, 2012
Rest Day
0
Jun. 04, 2012
Winslow, AZ
37
Jun. 05, 2012
Flagstaff, AZ
57.3
Jun. 06, 2012
Williams, AZ
38.5
Jun. 07, 2012
Rest Day
0
Jun. 08, 2012
Seligman, AZ
49.2
Jun. 09, 2012
Kingman, AZ
72.9
Jun. 10, 2012
Laughlin, NV
37.2
Jun. 11, 2012
Rest Day
0
Jun. 12, 2012
Needles, CA
25.1
Jun. 13, 2012
Essex, CA
66.7
Jun. 14, 2012
Ludlow, CA
60.9
Jun. 15, 2012
Barstow, CA
53.2
Jun. 16, 2012
Victorville, CA
34.3
Jun. 17, 2012
Rancho Cucamonga, CA
47.6
Jun. 18, 2012
Arcadia, CA
25.6
Jun. 19, 2012
Pasadena, CA
6.7
Jun. 20, 2012
Rest Day
0
Jun. 21, 2012
Santa Monica, CA
24
Jun. 22, 2012
Flight to Honolulu, HI
0
Jun. 23, 2012
Waikiki, HI
20
Jun. 24, 2012
Kahuluu, HI
31.8
Jun. 25, 2012
Kahuku, HI
21.4
Jun. 26, 2012
Rest Day
0
Jun. 27, 2012
Nanakuli, HI
43.5
Jun. 28, 2012
Honolulu, HI
26.4
Total Miles Ran :
2,972.2